YES Fire Training Simulator
Y.E.S. FIRE TRAINING SIMULATOR, FLAME GENERATOR Enrich Your Fire Trainings And Emergency Drill with Fire Training Simulator Fire Training Simulator is 5 Times Safer Compare With Conventional Training Materials Fire Training Simulator is Ergonomic For Everyone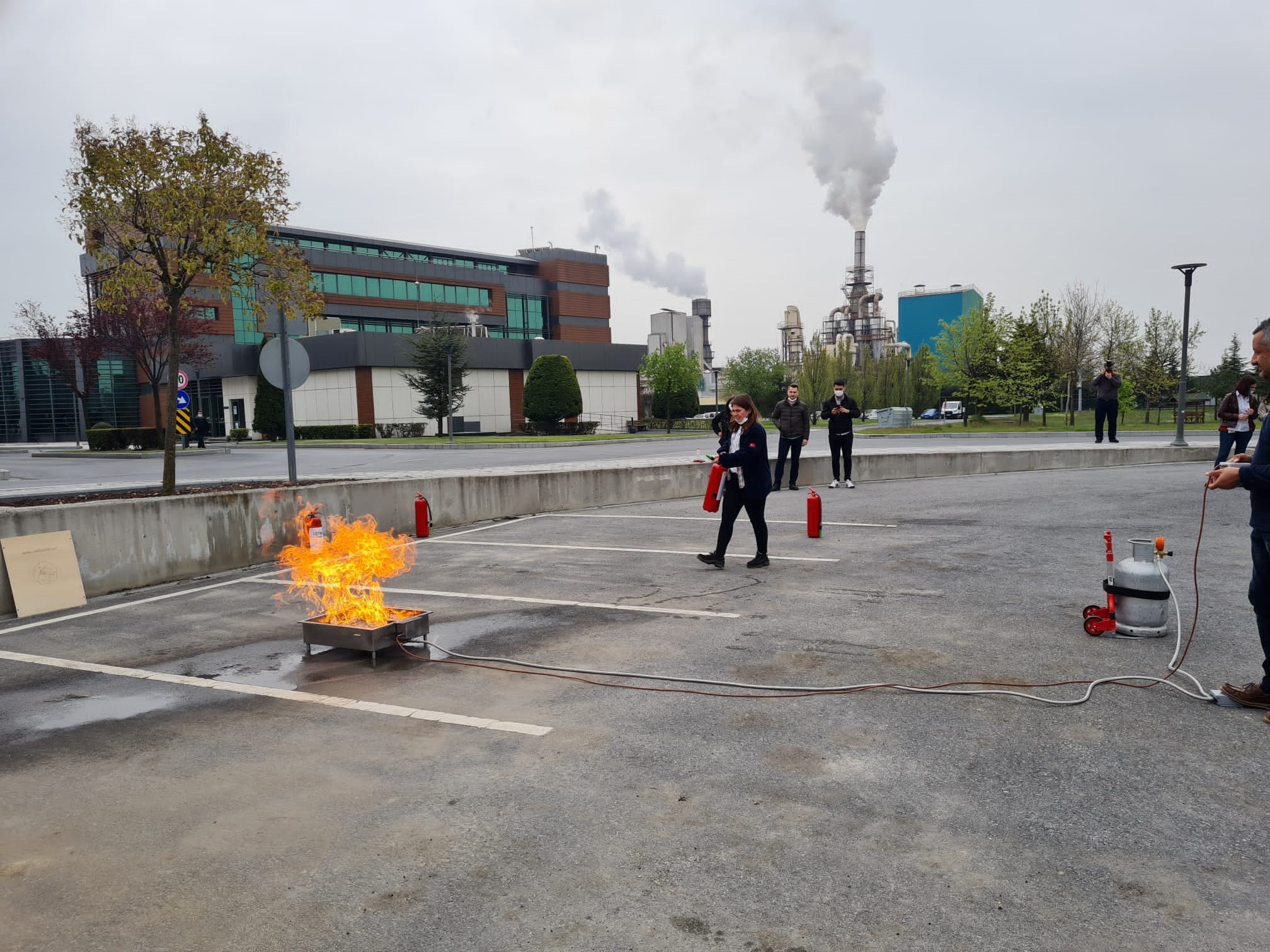 YERLI Fire Trainer
You can train with YERLI Fire Training Simulator, which has remote controller, more flame area and flame height, in a fast, safe, realistic and environmentally friendly manner. You can simulate 5 different scenarios as oil explosion, flat screen, electrical panel, waste bin and electric motor fires which are easily mounted on it.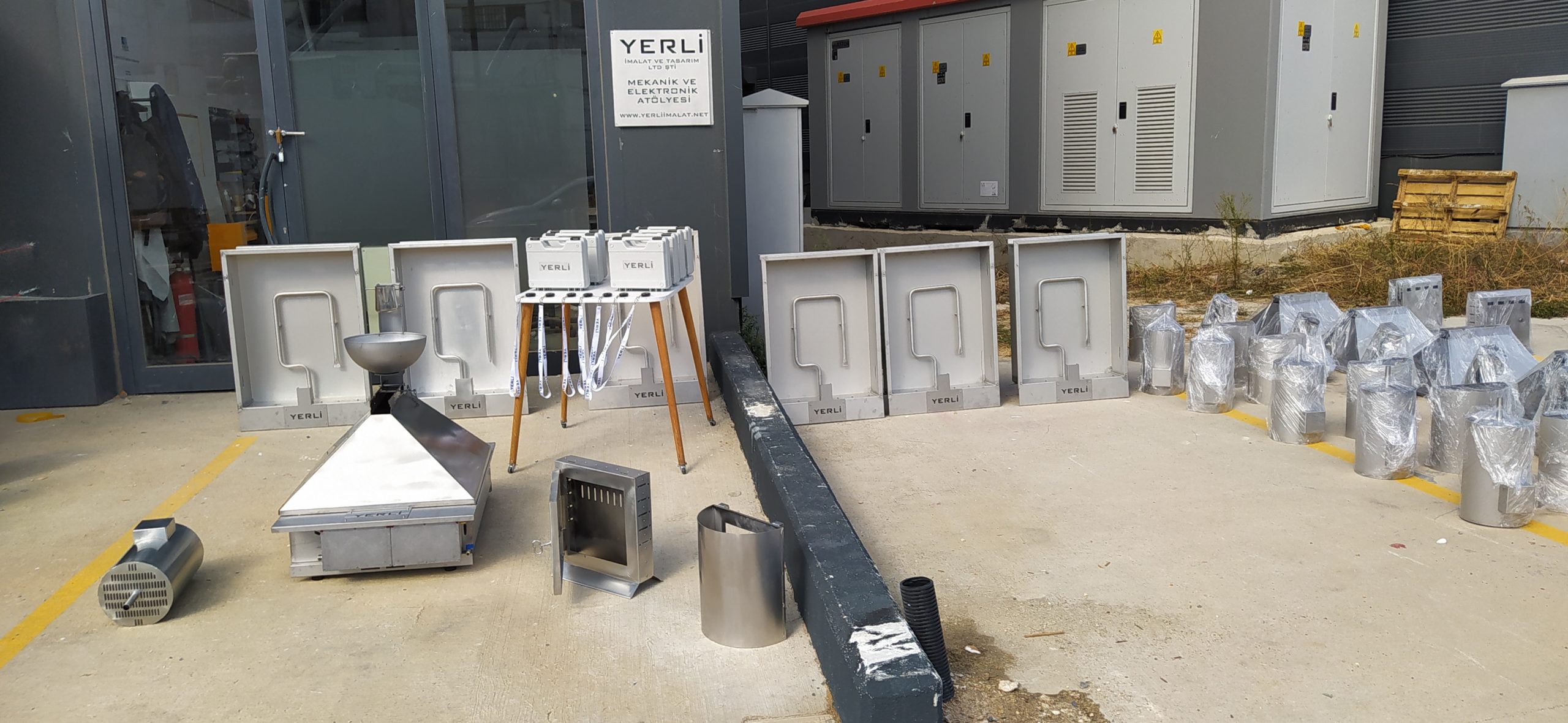 Fire Training Container
CWe assemble a Modular Fire Simulation Facility inside the container by using smoke generating devices together with the Y.E.S. Fire Training Simulator (XL Model). We offer you special solutions with plug-in modules that you will supply in line with your needs. Thus, you can increase the number and variety of modules over time in line with your investment budget.
Read More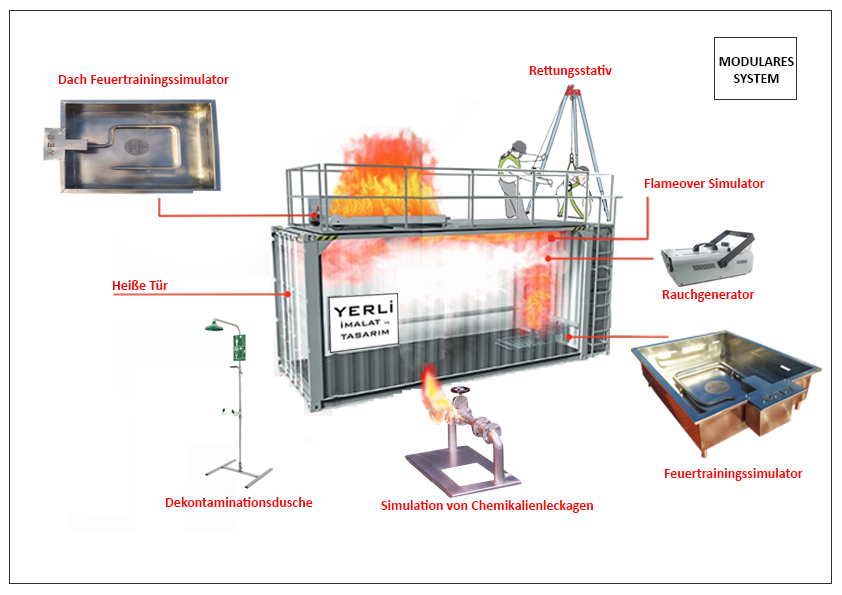 Fire Training Facility
Firefighter Training Facility consists of Observatory Training Station, Attack Training Station, Backdraft Training Station and Fire House Training Station.
Read More
What Fire Specialist says
""The issue of fire safety and education needs to be reconsidered according to developing science, technology and industries"."
Berkdemir C. Bursa B. Municipality Fire Chief,
""You will not be afraid of the fire, but that it will spread. If precautions are taken, it is not important that the fire breaks out, the important thing is to ensure that it is extinguished as soon as it occurs." ."
Prof. Dr. Kılıç A, Member of Faculty at İTÜ